THC-Free CBD Oil
Looking to buy CBD? Our Full Spectrum CBD oil or Pure CBD oil for sale are hemp-extracted CBD oil tinctures suspended in MCT oil. So, if you are looking to buy CBD oil we are a great option for beginners in the CBD world.
Pure natural ingredients ensure high quality and safety in all of our CBD products. You can rest assured that you're purchasing a top-notch product when you buy CBD Tincture from us because all of our products are sent off to an independent lab for testing and quality assurance. There's no point in taking CBD if you're not even sure what you're getting. Most importantly, every CBD product batch we sell has been third-party lab tested for purity and potency.
Cannabidiol (CBD) tinctures are one of the best types of CBD hemp oil supplements. Tinctures combine Pure CBD Oil and MCT Oil into a liquid, making it easy to consume using a tincture dropper.
Not everybody wants to consume THC in their CBD oils — and that's exactly what THC-free CBD oil is for.
Pure CBD oil is the perfect option for any consumer who wants to experience the benefits of cannabidiol oil without consuming THC. And here at Try the CBD, we've got the perfect THC-free oil selection just for you.  
Third-Party Lab Tested
Our products come with a QR Code that will take you to our third-party lab results. You can read more about the QR code and how to use it here.
Research says that CBD provides some of the most diverse and effective health benefits found in all of nature. Of course, you should do your research and see if CBD may be able to help your specific condition or symptoms. However, the anecdotal evidence, even when it comes to CBD Tincture, is growing. People all over the world are praising the use of CBD products for a wide variety of ailments, aches, and pains.
Ingredients:
Hemp-Derived CBD —CO2 Extracted Industrial Hemp Oil
Non-Psycho active (zero detectable levels of THC) Isolated CBD oil
Full-Spectrum CBD Oil (less than 0.3% THC)
MCT Oil (carrying oil)
Crafted with care, our CBD oil is made from non-GMO, organic, pesticide-free industrial hemp. It is grown and made in Colorado.
Try our CBD tincture as a great introduction to the world of CBD today.
Directions:
Simply enjoy your oil by dropping it under the tongue.
Hold it 30-34 seconds, then swallow.
Make sure to shake the bottle of CBD oil well before using it.
You can add our CBD oil to any of your favorite foods or healthy drinks. Everyone reacts differently to the suggested use, so you are welcome to increase or reduce the amount of CBD oil that you take as you feel appropriate.
Dosage:
Many of our customers buy CBD oil but do not configure the dosage correctly.
As a result, the incorrect dosage will mar the experience and is likely the primary reason why CBD oil does not provide the expected results. Try starting with a low dosage, as suggested on our CBD product labels. From then on, double or triple up your dosage every few hours, until you have reached your comfort zone. Try our CBD starter pack
Research different dosages to understand the effects, and what you are looking for. Rather than going for a high dose straight away, and not feeling the results, try to go slow and build your way up.
Sometimes, the process requires patience, but it is better than taking incorrect dosages and not feeling the full effects like you should be.
What are THC-Free CBD Oils? 
Just as it sounds, THC-free CBD oils refer to cannabidiol oil that's been processed to remove the presence of THC entirely.
THC is the primary psychoactive compound found in cannabis, and it's responsible for providing the high feeling that most people associate with the plant.
Federally legal CBD oil is derived from hemp plants, which naturally produce lower levels of THC than marijuana. But, legally, some CBD products are allowed to contain trace amounts of THC — AKA 0.3% or less by dry weight.
This means that there are many CBD products on the market that still contain THC. These products are also called "full-spectrum" CBD products. 
THC-free oils, then, can go through several different methods to remove the THC from the oil entirely.
The most common method is called chromatography, and this works to serpent the different compounds in the oil based on their molecular properties.
Thus, the THC is removed and you've been gifted with THC-free CBD oil. 
Even if your product says that it is THC-free, it's best to double-check. You can do this by scanning the product's third-party lab test results, or COA, to view the exact cannabinoid percentages in the product.
The THC should come up as 0.0% or ND for non-detectable. If you cannot find a COA for the product, it's best to move on.
Types of 100% THC-Free CBD Oil 
It's important to note that your 100% THC-free CBD oils may not be labeled exactly like that. Instead, you may find two different types of CBD oils, both of which are also THC-free. 
Below, we've broken down the two main types of THC-free oils you'll come across and how they differ from one another. 
Broad-Spectrum CBD Oil 
The first type of CBD oil without THC you may find is called "broad-spectrum" oil. This is different from the full-spectrum oil we discussed earlier, as broad-spectrum doesn't contain the entire plant spectrum like the other one does.
Instead, broad-spectrum CBD oil contains CBD, minor cannabinoids, and terpenes, but absolutely no THC. 
Theoretically, all broad-spectrum products should be 100% THC-free, and you can always verify this through certificates of analysis. 
Broad-spectrum CBD oils are a great choice for consumers who want to experience widespread results from their CBD oil but don't want to consume THC.
In fact, broad-spectrum oils celebrate something the cannabis community has dubbed "the entourage effect."
Essentially, the entourage effect states that cannabis's compounds work best when they are all together — like you'd find within full-spectrum and broad-spectrum oils.
Basically, CBD works well on its own, but it's going to function more holistically with the support of other cannabinoids. 
While it's true that full-spectrum CBD oil embraces the entourage effect a bit more than broad-spectrum oils do, broad-spectrum THC-free options are still strong and beneficial, making them a perfect THC-free oil option for consumers with higher tolerances or chronic conditions.
CBD Isolate Oil 
In case you want to consume CBD and only CBD — no other compounds or terpenes — you can always turn to CBD isolate oils.
CBD isolates are also going to be 100% pure CBD oils, and they contain about 90-99% pure CBD. 
For any person who wants to see how CBD works for them without worrying about being interrupted by other cannabinoids or terpenes, this type of product is perfect for you.
CBD isolate oils fully celebrate the cannabidiol compound, creating some of the strongest concentrations of CBD out there. 
CBD isolate is produced by extracting CBD from the hemp plant and then undergoing intense purification to remove all other compounds.
The end result is a crystalline powder that's then dissolved in a carrier oil like hemp seed or MCT oil to create the oil that you can easily consume. 
Unfortunately, CBD isolate oils don't offer the effects of the entourage effect the way that full-spectrum and broad-spectrum oils do.
But, this can be good for those with lower tolerances or just anyone interested in CBD specifically.
What's the Difference Between THC-Free CBD Oil and Full-Spectrum CBD? 
If you're looking for pure THC-free CBD products, then you must know the difference between the many types of extracts and oils on the market.
We've talked about broad-spectrum and CBD isolates, but what's the difference between full-spectrum CBD and other CBD oils? The main contrast lies in the composition of cannabinoids within the extract itself. 
THC-free CBD oils, as the name implies, are CBD oils that are completely free of any THC. They undergo strict purification and filtration processes to ensure that all traces of THC have been removed, and only CBD and other minor cannabinoids (if chosen) remain. 
Full-spectrum CBD, on the other hand, refers to CBD oil that contains a wide range of cannabinoids, including CBD, THC, and other minor compounds. Legally, these types of products can contain 0.3% THC or less — and they do!
That's what makes them full-spectrum and different from THC-free broad-spectrum extracts. 
Choosing between pure CBD and full-spectrum CBD oil depends on personal preferences and individual needs.
CBD oil without any THC tends to be ideal for those who want to avoid THC entirely or who are undergoing regular drug testing. 
Full-spectrum CBD, however, may be better for those seeking to experience the potential synergistic effects of all compounds within the hemp plant.
With this in mind, it's important to consider your specific desires before deciding which option is best for you. 
The Benefits of Consuming CBD Oil THC-Free 
Consuming CBD oil drops free of THC can offer several benefits, depending on the person. Below are some of the biggest advantages of enjoying this unique type of 100% THC-free oil:
THC-Free:

Of course, the biggest draw of this oil is that it doesn't contain THC. Many people want to avoid THC for personal reasons, making broad-spectrum oils and CBD isolate oils wonderful options for these types of consumers. 

Legality:

Some places in the US still don't allow THC of any kind; thus, broad-spectrum and THC-free oils are the only ones that would be permitted in these areas. 

Drug Testing:

A CBD isolate is a great choice for anyone subjected to regular drug testing, as they don't pose a threat to causing a positive result. However, you should always double-check your product's COA to ensure that it doesn't have THC. 

Versatile:

CBD oils are some of the most versatile products on the market, providing serious flexibility in their usage. You can enjoy them orally or sublingually, mixed into foods or beverages, or even added into lotions or balms. 

Easy to Dose:

THC-free CBD oil allows for easy and precise controlled dosing that's good for both beginners and experienced consumers. Most CBD oils come with a measured dropper to help you see exactly how much CBD you're consuming. 
And more! There are various other benefits to CBD oils without THC, including supportive results and wide availability, that make these types of products so appealing to customers of all types. 
How to Enjoy THC-Free CBD Oil Drops
CBD oil THC-free is easy to enjoy — and you have several choices in doing so. Two of the main ways you can consume CBD oil drops would be through sublingual consumption or oral consumption. 
Sublingual consumption refers to the act of placing CBD oil drops under the tongue and holding them there for 60-90 seconds before swallowing. 
When you do this, the CBD cannabinoids are able to quickly absorb through the sublingual glands in the mouth, providing relatively fast effects. You may feel your CBD oil kick in anywhere from 15-30 minutes later. 
Some people don't enjoy sublingual consumption simply because of the taste of CBD oil in the mouth. If that's you, don't worry! You can try oral consumption, instead. 
When you consume CBD oil this way, you're mixing it with food or beverages. You can mix CBD oil into various foods or drinks depending on your personal preferences. 
Many people choose to add it to smoothies, juices, or teas, as well as incorporate it into recipes when cooking. If you do this, you should keep in mind that CBD oil is oil-based, so it mixes best with fatty substances like butter or other oils. 
Will Pure CBD Get You High?
Plain and simple, isolate CBD oil will not get you high. If they do not have any THC — or any THC variants — the product cannot get you high. 
The way that CBD acts in the body prevents it from creating the same psychoactive effects as THC does. THC is able to bind to the cannabinoid receptors in the brain, while CBD cannot.
Instead, CBD works alongside other receptors to ensure that everything in the body is on track. Its goal isn't to get you intoxicated, and thus, it doesn't have the characteristics to do so. 
This is why pure CBD and THC-free CBD oil are the perfect products for anyone who wants to avoid psychoactivity and simply embrace the supportive results of CBD. 
Are THC-Free CBD Oil Drops Legal? 
Don't worry: THC-free CBD oil drops are federally legal in the United States. 
In 2018, the United States updated the legislative Farm Bill to legalize hemp and hemp production in the country.
This also legalized hemp-derived cannabinoids as long as they didn't contain more than 0.3% THC by weight. If they contained more than this, the products were considered marijuana-derived and no longer federally legal. 
Thus, CBD oil drops without THC are federally legal as long as they come from the hemp plant. If they do, then you can buy them online and ship these products practically anywhere throughout the United States.  
Will a CBD Isolate Cause You to Fail a Drug Test?
One of the most appealing factors about THC-free CBD oil is that it won't cause you to fail a drug test. 
When testing for substances like cannabis, a drug test is looking for a metabolite that's left behind from THC — not CBD.
So, if your product doesn't contain any THC, then you're not putting yourself at risk of having this metabolite in the body and failing the test. 
Sadly, we cannot say the same for full-spectrum CBD products. The trace amount of THC in the product, theoretically, should be too small to be detected on a drug test. But, with consistent consumption, the THC can build up in the body to be present enough to cause a positive drug test — and no one wants that. 
Thus, many people choose to switch to broad-spectrum or CBD isolate products from full-spectrum products if they know they have an upcoming drug test.  
Are There Other THC-Free CBD Products?
If CBD oil isn't your favorite, there are plenty of other THC-free CBD products on the market for you to choose from. 
As an incredibly versatile cannabinoid, you can find THC-free CBD within edibles, topicals, tinctures, softgels, vapes, flower, pre-rolls, and so much more.
No matter what your favorite hemp product is, you can find a THC-free version — you just have to start looking.  
Where to Find the Best THC-Free CBD Products Online 
If you want to find the best CBD oil THC-free for sale, then you've come to the right place.
Try the CBD offers a wide selection of high-quality CBD oil for sale, many of which comes completely without THC — perfect for anyone looking to steer clear of the psychoactive cannabinoid. 
Our THC-free products are all made with utmost care and precision, ensuring that there's never any THC inside.
Plus, you can always view our products' COAs to see for yourself just how pure the CBD extract truly is. At Try the CBD, you can guarantee that if we say a CBD oil is THC-free, we absolutely mean it. 
So, the next time you're ready to enjoy some THC-free CBD oil for yourself, head on over to our website and pick out the oils that most appeal to you.
Then, we'll ship them right to your door, ready to be enjoyed in just a few short days.
CBD Tincture


Full Spectrum, 1500mg

$89.99
CBD Tincture


Full Spectrum, 500mg

$34.99
CBD Tincture


Full Spectrum, 3000mg

$149.99
CBD Tincture


THC Free, 1000mg

$54.99
Frequently asked questions about CBD Oil
Customer Reviews
07/19/2023
Chris

United States
A real treasure
I really like that this is a Full-Spectrum oil, but at the same time it is not psychoactive. I notice changes in my body, I started to get sick less, sleep better, and cope with stress. I'm thinking of ordering CBD or CBD oil to try something new. But I will definitely buy this one again and again, because it is truly a treasure.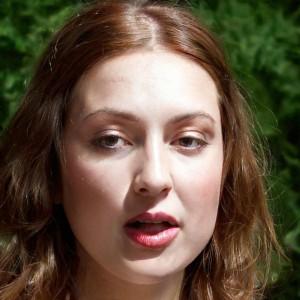 P
07/17/2023
Peter

United States
I will definitely buy more!
This oil helped me cope with panic attacks. And it is very good that it does not cause a psychoactive effect. This is not the first time I have ordered this one, and I will definitely buy more!
07/11/2023
Margarett

United States
Very fast delivery!
Very fast delivery! This is my favorite oil, it suddenly ran out. But the order came super fast, so I almost didn't miss my regimen.
A very good result
I have been taking this oil for six months, and now I understand that my constant pains in the neck and head have gone. I am very happy with this result, at first I thought it was not working, but my friends said to wait a little and the effect will appear. I understood that it takes time for the cumulative effect. And what I like most is that this oil is THC-free, and it does not affect my work or behavior in any way, everything is as usual. So I ordered again and decided that I should leave a review, maybe it will be useful to someone.
My favorite CBD Oil
This is my favorite CBD oil, it does not cause euphoria, but helps me to be resourceful throughout the day. I also noticed that I began to sleep better, and now I am more energetic during the day. I started with one drop, but increased it a little during the week to 3 drops, it suits me so far, I will order more from Try the CBD.